For executing multi line tooltips with the Mozilla browser, that is an important help system of ACOS WEB, the plugin programmed by Shimoda Hiroshi is required. Nevertheless the tooltips will not work always perfectly. If not do a mouse over onto the company logo for reactivating the tooltip functionality. The Internet Explorer has no problem swith tooltips at all.
execute plugin


regarding your security options you may have different results. After click on - Edit Options - you will see the following picture: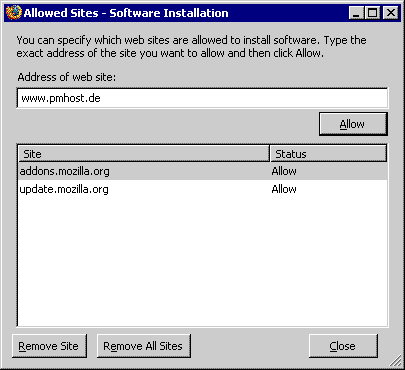 Your own webserver or our's you can allow to execute the plugin and close. Please redo execution of the plugin!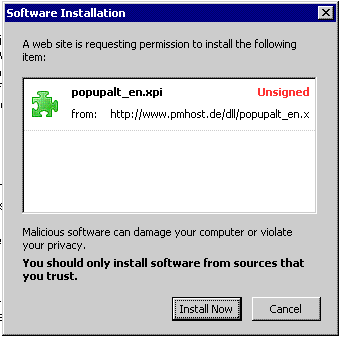 Press -Install now - and it is going on, afterwards close the browser and restart. All web pages will show multi line tooltips now.